Janice B. Featured in Voyage Baltimore Magazine!
Meet Janice B.
Voyage Baltimore October 2021
Check out the feature article on Janice B. in Voyage Baltimore's Online Magazine! 
MSAC SELECTS JANICE B. & THE HEALING FLAME COLLECTIVE!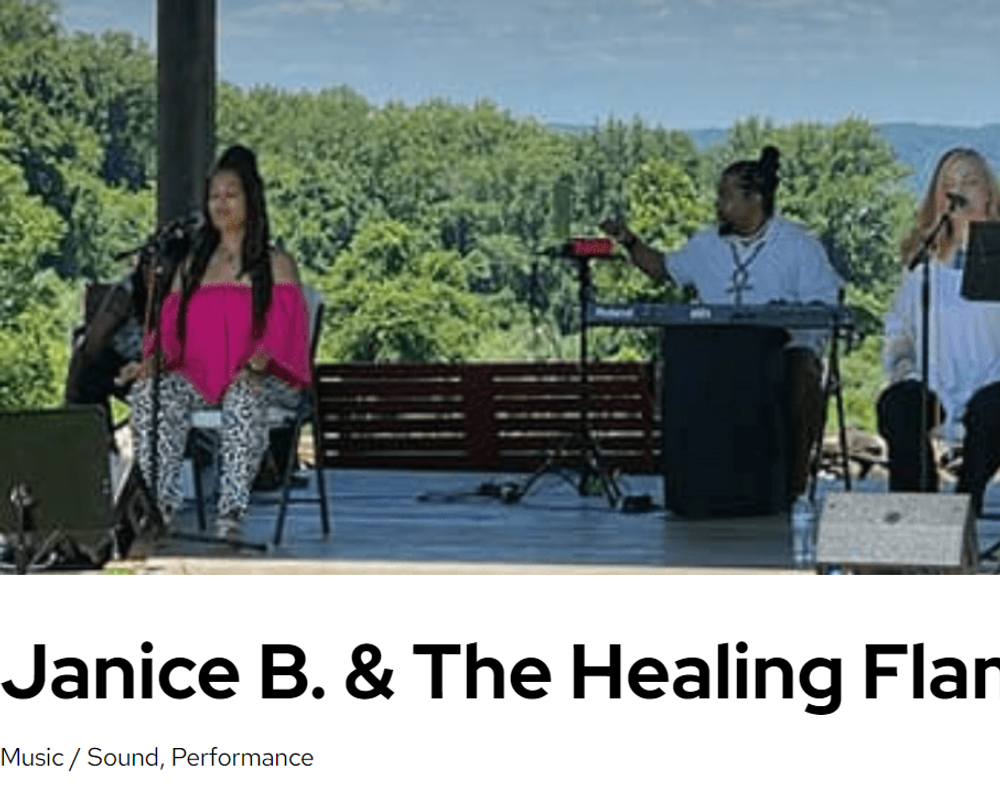 JANICE B. & THE HEALING FLAME COLLECTIVE
Maryland State Arts Council Touring Artist Roster
Janice B. & The Healing Flame Collective have been selected to be a part of the Maryland State Arts Council Performing Artists Touring Roster! 
The Maryland Performing Artist Touring Roster is a listing of Maryland-based performing artists who are experienced, organized and professional. Artists who are appointed to the Touring Roster have been selected through a peer review process in which they are rated on artistic merit and on a demonstrated history of successful touring engagements.
This will encompass all performance styles from a trio to the full band, and meditative healing work with The Healing Flame Collective.
JANICE B. ON FOX BALTIMORE NEWS!